People depend on public services; services depend on people to deliver them.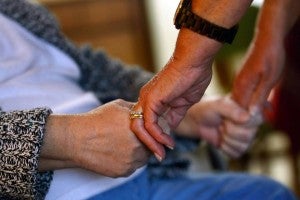 New Brunswick Council of Nursing Home Unions represents more than 4000 workers across New Brunswick. Our members work with New Brunswick's most vulnerable people.
We often take for granted the nursing home workers' contribution to the quality of life of our seniors.
In our nursing homes, the resident attendants provide hands-on care to the seniors. They help feed and bath the residents, and they bring comfort to them. The LPNs dispense the medication, provide the appropriate treatment, and assess the residents' health.
The services provided by maintenance,housekeeping, activity workers, as well as dietary, laundry and clerical staff are essential for the well-being of the nursing home resident.
Our seniors need nutritional meals as well as a clean and safe environment. Over the years, the members of the New Brunswick Council of Nursing Home Unions have been there for our seniors. You can always count on us!